Prayer is an essential discipline in the life of discipleship. Unfortunately, like so many practices of the Christian life, it is not natural and does not come easily. At SFNAZ we aim to intentionally create time and space for prayer.
If prayer doesn't come easy for you, perhaps joining with fellow believers in prayer can be a starting place.  Together we come together and pray, as the disciples prayed…
"Lord, teach us to pray…"
Midweek prayer opportunities
Men's morning prayer (Tuesdays 6AM)
Monthly Prayer Opportunities
Call to Prayer (First Sunday evening of each month at 6PM in the Fireside Room)
Pray for Me Campaign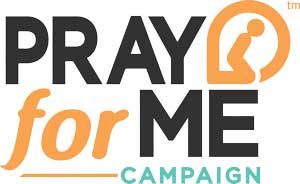 We as a church are embracing the Pray for Me Campaign to ensure that every one of our young people is supported, connected, and prayed for. The Pray for Me Campaign is the essence of passing on our faith, and it begins and ends with the keystone habit of the Christian life – prayer. We are excited to see the Spirit usher in a great movement of prayer in our church body as we intentionally connect the generations.  Contact Pastor Hope, Pastor Shawn, or Pastor Danene for more information, or about how to get involved.
---
I want to be added to the prayer chain email list, so I can be notified to pray for my church family.  Emails are sent frequently, as prayer requests are received.